Chair massage service for employees of NEUF Architect(e)s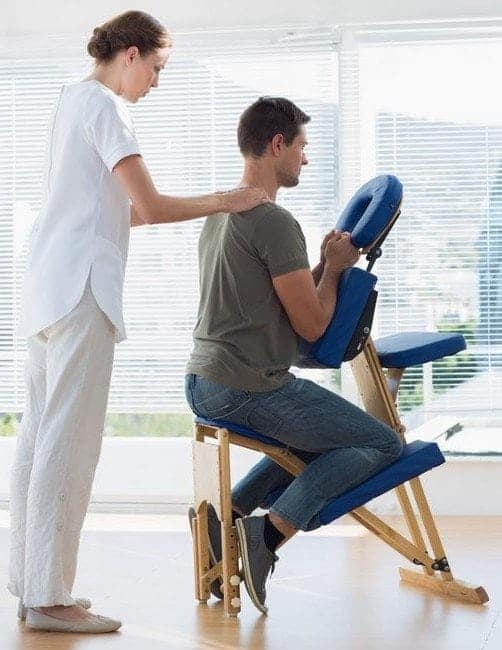 A moment of regenerating relaxation
In the following months, you will have the chance to receive a 15 minutes chair massage.
Whether you are stressed, tired or uncomfortable with a muscle pain, a chair massage will help you regain your energy!
Chair massage allows you to take a break and step back. By having a moment to relax, you can return to work more relaxed and productive.
Here are some benefits of chair massage
Helps with stress and anxiety management;
Improves the quality of life at work;
Prevents problems related to mental health;
Improves sleep and promotes recovery;
Reduces muscle tension, increases satisfaction and general well-being.
Course of a session
1
Personalized care We take the time to listen to your needs in order to adapt our treatments.
2
Therapeutic massage We practice massage therapy on the back, neck and arms… These areas are highly stressed at work.
3
Beneficial relaxation After the massage, we leave you a brief moment of relaxation to allow you to refocus and prepare to return to work feeling rested and fit.
To make an appointment :
Click on the "Make an appointment" button;
Choose the English version;
Choose « I'm a new client »;
Choose « massage sur chaise @ NEUF architect(e)s »;
Navigate to the date of the event and choose your time slot;
You will receive a confirmation email with the date, time and location of your
appointment;
If you wish to cancel your appointment, you can do so from the confirmation email and
you can resume another appointment by indicating, « I'm a returning client » and
providing your information.